About Us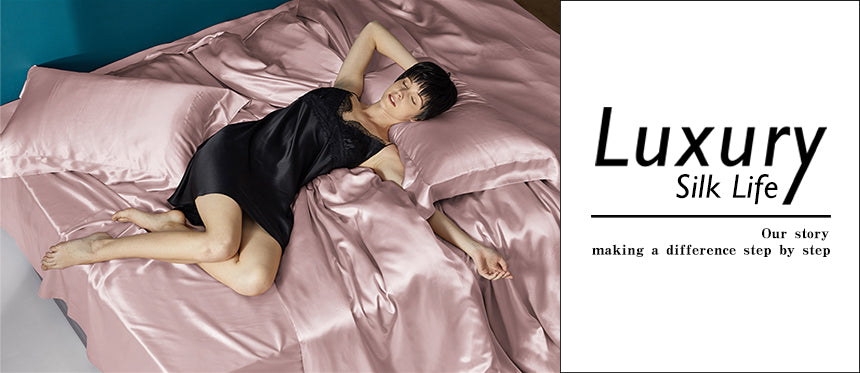 In Luxury Silk Life, we offered not only the product, but a life style, an attitude.
Our team was originally separated from another large garment corp.
We became independent because we determined to transit to the best silk retailer. And introduce our luxurious life style to the public around the world.
Each of our team members share the passion and dedicate to provide finest silk product to all the families around the world.

We spend almost three years, visiting material suppliers, researching sericulture, and optimizing our garment technique with such delicate material.
We associate with designer in Ireland, Scotland, France, created our sleepwear collection. And the designer from France and Denmark, created our bedding collection.
"It matters a lot in what we sleep in. We should always wear the best fabrics on our skin"
Sophia (co-founder) is passionate about helping you sleep under perfect conditions and finds inspiration for her sleepwear designs in nature and her travels.
"Fulfill your dreams by starting with your own well-being and your sleep."
During her previous work in a startup, Estralla (co-founder) started to put more and more emphasis of performance management and sleep. Daily meditation, well-balanced sleep rituals, journaling and exercising help her to stay on top of day-to-day challenges and to stay energized and motivated for the news.
Company Name: Middle Bridge Ltd
Company Address: 1010 Cambourne Business Park, Great Cambourne, Cambridge, CB22 6DP, United Kingdom